Veeam Singapore Solutions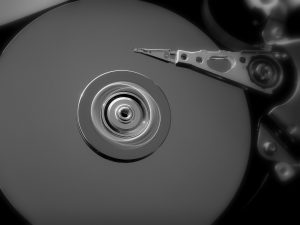 Veeam was found in 2006 by Ratmir Timashev and Andrei Baronov. The following year, it started to gain attention in 2007 with its free VM backup copy product. Thereafter it became a basis for Veeam's software in hardware virtualization by providing data-protection.
Veeam Endpoint Backup Free was introduced in 2015 which supports PCs running 32 and 64 bit versions of MS (Microsoft) OS. Veeam also released FastSCP for Microsoft Azure in the same year, a tool for copying files between Microsoft Azure VMs and on premises.
The following year, they launched another Veeam Backup for Microsoft Office 365, a software to back up Office 365 Exchange Servers. As a result, it is one of the fastest growing back up IT solution in the market due to it's flexibility and cost efficient packages.
Veeam Software Introduction
Veeam Backup Essentials
Manage backup for small businesses, good for 250 employees or less.
Delivers availability for ALL workloads from a single management console. Example cloud, physical server and virtual.
Get up to 60% of the same functionality and scalability from enterprise level without breaking your pocket.
Veeam Backup & Replication
Manage from a single console for all physical, virtual or cloud-based servers and workloads.
Restore everything, VMs and individual files entirely.
Select items you want to recover from backups or replicates on list view, need not restore the whole machine.
Veeam Availability Suite
Controls your entire physical, virtual or cloud backup.
Fast recovery within seconds and minutes for any IT service and related apps and data.
Proactively responds to potential problems with real-time reports, monitoring and alerts.
Office 365 Back Up
Firstly, your office 365 data protected from accidental deletion, security breaches and retention policy loop holes.
Furthermore, your Office 365 data could be restored as quickly as possible with Veeam's industry leading recovery flexibility.
Veeam ONE
Veeam ONE offers complete visual for your IT environment regardless virtual, physical or cloud workloads. It offers active monitoring and notification through interactive tools. Thus, any potential problems with your current workloads will be notified beforehand.