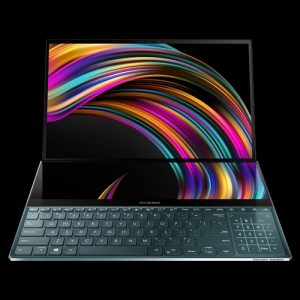 Asus founded 30 years ago in Beitou, Taipei Taiwan is a computer, phone and hardware electronics company. The company produces products like PCs, Mobile Phones, Monitor, Networking and parts for PCs. Named as the world's top 5 largest PC vendor by 2017 unit sales and Asia's top 10 IT companies rankings.
The founders T.H. Tung, Ted Hsu, Wayne Hsieh and M.T. Liao are hardware engineers before the found Asus in 1989. Thereafter, they would go on to establish a leading position in the computer hardware business. The company gradually dived in to other technology products which are well received by market.
Currently, Asus is still located in Beitou District, Taipei, Taiwan as their head office. The company has expanded worldwide across 50 service sites across 32 counties with 400 service partners.
Laptop and PCs
As one of the world most favorite brand for PCs, Asus creates a line of attractive laptops and desktops. From entry to gaming specs or for working professionals, there is definitely a choice from the company.
Mobile Phones
As for mobile phones, the company offers a good hand phone to choose from. However, their most anticipated phone will be the ROG series, it is built solely for mobile gaming.
Computer Parts
The company is also a well known name for motherboards, graphic cards, gaming chasis and other PC hardware. DIY users are fond of it as they get to customize their personal choice into their machines.
Routers and Switches
Routers from Asus are a household brand as they work with local telcom to promote their brands. More importantly, the routers are of great quality and delivers great results.
Monitors
As one of the biggest supplier for monitors in the market, users can easily find a suitable one. On top of that, their monitors range from the highest spec to entry models for businesses and consumers.
Graphics Cards
Asus has one of the best graphics cards in the market for gaming and graphical works. Therefore, gaming consumers in Singapore will definitely place their graphics cards as 1 of the top choices.