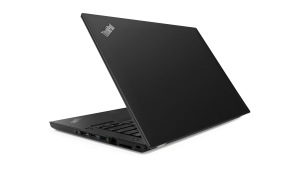 Lenovo Singapore is a Chinese technology company, it designs and manufacture PCs, servers and storage devices. With operations in more than 60 countries and selling its product in almost every part of the world. Ever since, Lenovo has became one of the biggest PC vendor in the word.
Lenovo is equipped with a huge arsenal of products for consumer and commercial. They produce and manufacture innovative laptops like "Yoga series" and keeping their prices as affordable to purchase. On top of that, the company is also one of the top competitive brand in the network and servers department. Offering top notch specs at super deal pricing for companies of any sizes.
Techtra Solutions is awarded as a Gold Partner for Lenovo, send in your queries for a free consultation today.
Lenovo Products Introduction
Desktops & Laptops
As one of the most well known brands to offer Laptops and Desktops in Singapore, Lenovo produces top notch specs at affordable pricing. Nevertheless, Lenovo products are deemed durable and with the coverage of warranty, it is an idiot prove choice.
Networking Devices
Rated at an average review score of 4.5 and above over 5, it is safe to choose the network products from Lenovo. As affordable as it is, scaling a network solution using Lenovo is simple, reliable and secured with the right implementation.
Business Servers
Our company is a gold partner with Lenovo thus they have given us with all the support needed. We offer irresistible Server packages with professional services which many businesses in Singapore require. Therefore, you can assured that we have it covered for you.
Storage Solutions
Storage Solutions at Lenovo are catered to businesses regardless big or small. With choices of speed, performance, reliability and many more, you can easily get a scaled solution for your company. Most importantly, data is the most crucial element in a business that is why you need a secured product from a trusted brand like Lenovo.
Lenovo Services
As businesses in Singapore step up in terms of Technology, businesses requires fast and reliable partners to serve their Technology requirements. Techtra Solutions provides such services with a delivery assurance for your company to stay in competition. Speed and reliable delivery is the key to success in Singapore Technology industry.
Lenovo ThinkPad Laptops
ThinkPad laptops offers a series of laptops to suit each and every professional needs. Above all, the laptops are affordable, durable and powerful which exceed the expectations for a company's consideration. Hence, Lenovo is one of the most chosen laptops brand for professionals in Singapore.