HP SINGAPORE (Hewlett-Packard)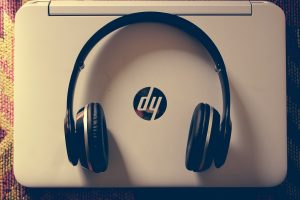 HP Singapore is an multinational American brand originally named as Hewlett-Packard. Their founder Bill Hewlett and David Packard started the business from a one-car garage in 1939. Thereafter, the brand has grown and evolved into one of the biggest technology giants in the world.
HP offers a huge range of products from personal computers, business servers, network hardware, storage devices, software and lot of technology products. Thus, making it one of the most selected brands to go for in the IT industry of Singapore.
As HP partners, we offer a wide range of services and supply for HP products. Hence, we are confident to advise our clients accordingly for their HP deployment projects. On top of that our company provide hardware maintenance and disposal services for  HP products. Feel free to contact us for a free quotation.
Servers
HP caters servers to business of all sizes therefore business owners can select the suitable one for their companies. Apart from that, HP servers are covered with warranty and maintenance services. Therefore, making it one of the more popular brand for business servers.
PCs and Laptops
Laptops and PCs from HP are made affordable for most businesses. Similarly they provide warranty and maintenance services for their hardware. The laptops from HP looks extremely stylish and packs with the same features compared to other brands which charge higher.
Storage
HP provides many kinds of solutions for data storage. From files to application storage, you can select from a huge range. In addition, HP has their own predictive storage platform to deal with unexpected problems due to infrastructure complexity.
Networking
One of the main products HP focus on is networking. With affordable but secured and reliable networking solutions, even small and medium enterprises are choosing HP products. Furthermore, it is easy and simple to use and setup.
Software
Get your enterprise manged on HPE management software. Their software consist of infrastructure, security, cloud, server, network and storage modules.