Co-founded in Switzerland in 1981, Logitech is a provider for personal computer and mobile peripherals. Logitech produces products like conferencing and presentation solutions, keyboards, mouse, webcams, speakers and many more.
Did you know? In 2008, Logitech announced it had cross the billion mark for mouse manufacturing. Even though Logitech has always been regarded as a "Consumer Brand", it offers a handful of great products and solutions to fit commercial usages.
Logitech Video Conference solution for small room
SmartDock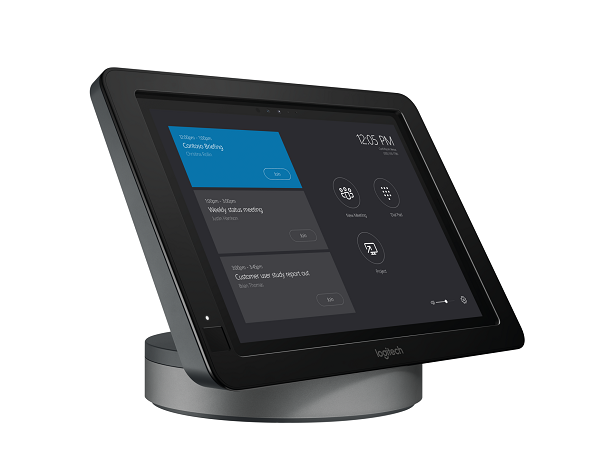 SmartDock works as smart control which revolutionize the experience when using Skype for business. Start off your meeting by simply waking into the conference room with one-touch join.
Logitech established a partnership with Microsoft to bring SmartDock to businesses, it enables expanded I/O for Microsoft Surface Pro. SmartDock includes support for dual HDMI and 3 USB 3.1 ports with Gigabit Ethernet port.
MeetUp Conferencing Cam

Designed to handle video conferencing for small conference rooms with Ultra HD 4k video quality and experience. In additional, the cam has a super-wide 120 degree field of view making every seat in the room visible during the session.
MeetUp Extension Mic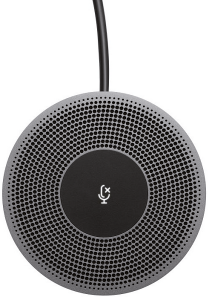 Logitech Group Kit (for medium sized room)
Logitech Group is a video conferencing solutions built for rooms size of 14 – 20 people. It delivers high quality HD video with crystal clear audio output, allowing a great video collaboration experience.
Easy plug and play to start makes it an enjoyable group video conferencing experience. Gone are the days where you require your IT colleagues to assist on setting up the meeting room. GROUP works with most of the software for video conferencing therefore, make things easier when starting the video session. Just plug it in your laptop and you are ready to go!
Group offers 90 degree field of view with it's premium lens, also with the HD 1080p/30 high performance video discussion session can be extremely professional for businesses.